Jan V. and I met for lunch today at Chinese Delicacy.  We got there just after noon, and there was ample seating (unlike Chen's Good Taste in Chinatown where we must arrive by 11:45am, else face a waiting line). I'll use Jan's rating system:
1 = Poor, won't order again
2 = Average, would not make a special trip for
3 = Good, and worth making a trip to have again
4 = The best, cannot imagine better
We had: Spicy pigs ear appetizer.  Surprised it arrived in plastic container, but handy for leftovers.  Jan = 2 (not had pigs ear before).  John = 2.5.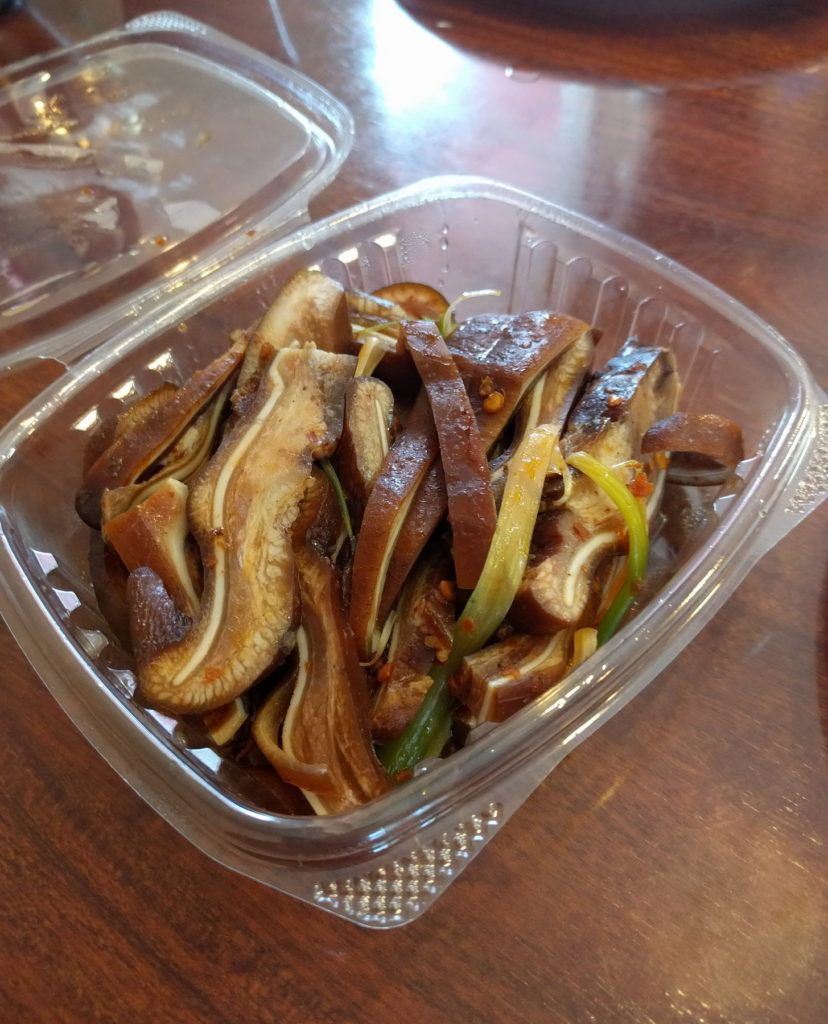 Pork dumplings.  Jan = 3.5!  He will definitely come back; likes the abundant meat filling. John = 2 Overly salty (prefer more veggies)

Shredded Pork with snow cabbage noodle soup.  By the way, this is half an order.  Server split the order into two bowls for us.  This was plenty for me.  Jan = 2, found it bland.  John = 3, found flavors balanced, not overly salty as soups can be.  The noodles were excellent.  Do not know why they call this shredded pork, as it is more sliced pork.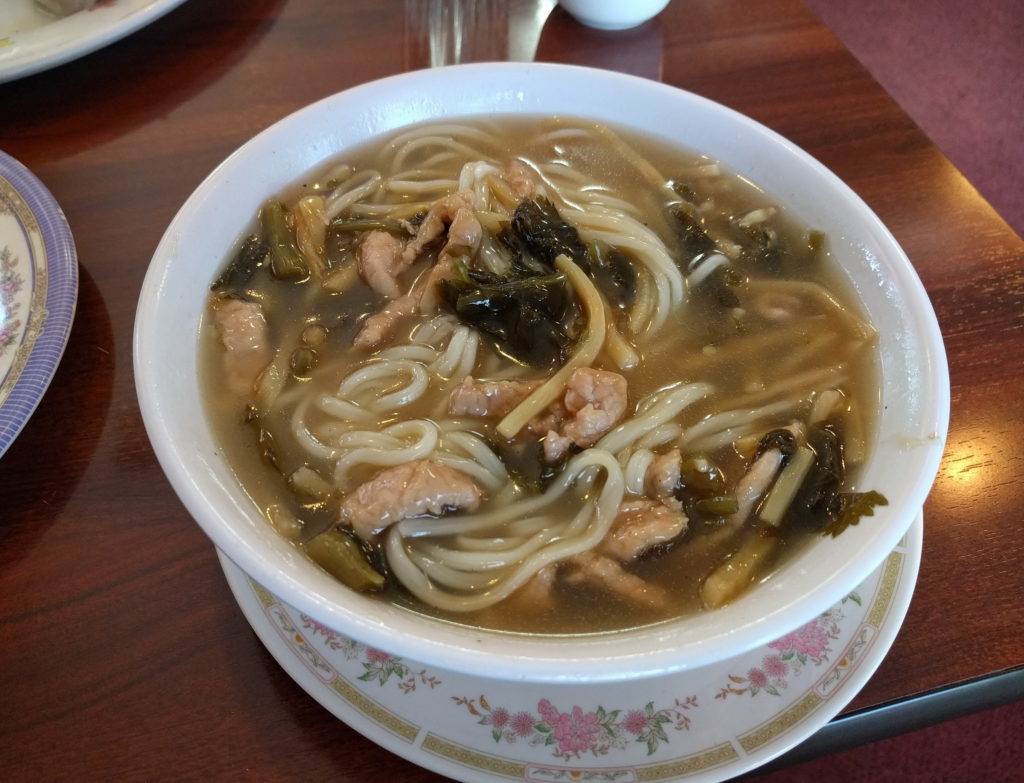 Overall, 3, we will come back for reasonably priced, comfort food at Chinese Delicacy.