For my birthday dinner, Xue and I went to Yama Sushi on SE Clinton.  I started with Yoshi Dry Sake:
The friendly waitress says the liquid in the box is sake (not water), and after the glass is finished; it can be poured into the glass, or drank out of the box.  Nice.
The Chirashi entree is quite filling.  A lot of varied seafood packed into this delicious box.  Especially good was the large and unctuous salmon eggs, plus uni that can be mixed with the underlying rice using chopsticks.
For dessert, unfortunately, the anticipated Coffee Gilee was out. The waitress explained that the chef makes it on on Saturday, and it often runs out by Friday. She recommended the Strawberry Panna Cotta instead if we wanted a light dessert to suit the hot weather;  saying that it is lighter than the Italian version, and the housemade strawberry sauce is mixed with balsamic vinegar to tone down the sweetness. Mix the three layers together for the best taste, she suggested.  Excellent recommendation.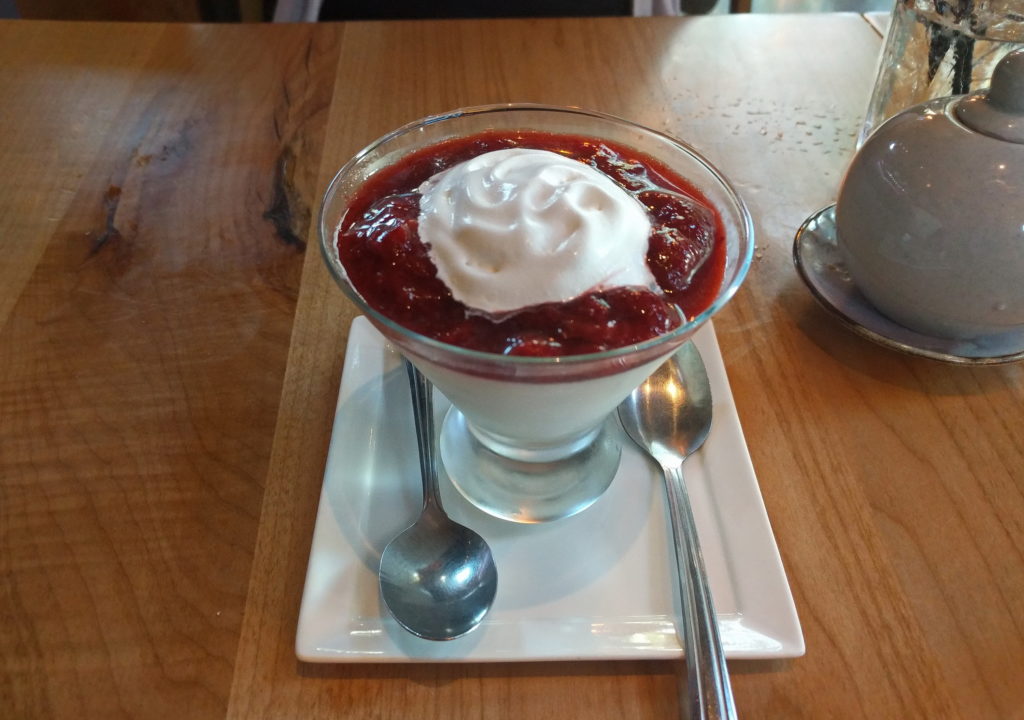 Xue had the Nikumiso (spicy ground pork) ramen, and rainbow roll (mango, avocado, and spicy tuna) which she enjoyed (sorry no photos).